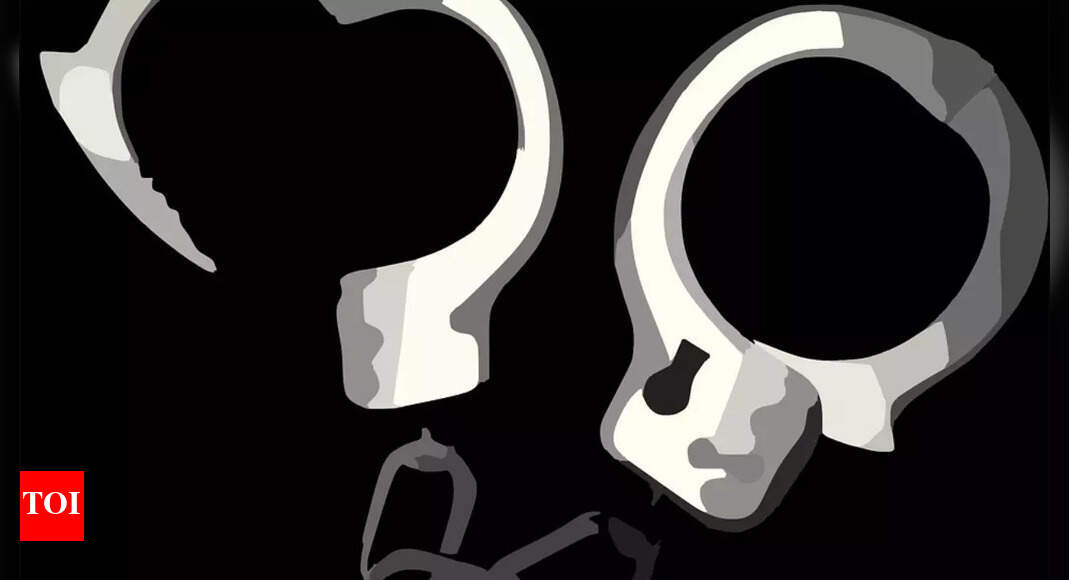 Patna : Ghoghardiha Police Station
SHO Gopal Krishna
and Sub-Inspector (SI) Abhimanyu Sharma was arrested on Thursday night for assaulting ADJ-1 Avinash Kumar inside his chamber at Jhanjharpur sub-divisional court in Madhubani district. However, both were admitted
Darbhanga Medical College and Hospital
(DMCH) for treatment because after the physical assault on ADJ he was thrashed by lawyers and court staff.
Sources said the police on Friday tried to file a petition before the Jhanjharpur court that both the accused SIs could not be produced before it after their arrest as they were undergoing treatment. However, sources said that the court accepted the copy of the FIR against the accused SI, but refused to accept the plea for inability to produce them.
After the incident, the ADJ lodged an FIR against both of them at Jhanjharpur police station.
Meanwhile, both the SIs recorded their statements before the police at Darbhanga Hospital on Friday and alleged that they were first abused, humiliated and even thrashed by the judicial officer and some others inside their chamber. . All the senior police officers refrained from saying anything in this matter. They were also not officially clear whether the two police officers had been arrested or not.
TOI tried the official statement of ADG (HQ) Jitendra Singh Gangwar on the issue but he disconnected the call. Darbhanga range IG Ajitabh Kumar, who was in Madhubani for the second consecutive day, said that the police is following all legal procedures based on the FIR lodged by the judicial officer.
"Both the SIs are undergoing treatment at DMCH, they sustained injuries due to beating. The DM and SP will send a report on Thursday's incident to senior officials soon," said the IG.
A senior Madhubani police officer said that both the SIs could not be produced in the court on Friday as they were taken to the hospital late on Thursday night after becoming critically ill.
Meanwhile, Bihar Judicial Services Association secretary Ajit Kumar Singh strongly condemned the incident. "I have nothing much to say as the Patna High Court has already taken suo motu cognizance of the incident. I am sure the matter will be taken to its logical conclusion with all grievances redressed."
,