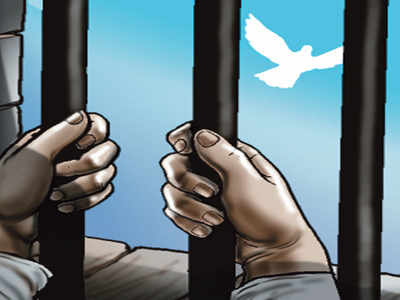 representative image
Kanpur: The District Legal Services Authority (DLSA) on Thursday organized a legal literacy camp for jailed birds inside the district jail.
DLSA Secretary Anshu Shukla apprised the prisoners about their rights and also gave information on other subjects. He was told that if one does not have a lawyer to represent him in the court, he can get a lawyer by sending a letter to the DLSA through the jailer.
The secretary said that the camp has been organized as per the instructions of District Judge RP Singh. Jail Superintendent RK Jaiswal and other jail officials were present during the camp.
National Lok Adalat: National Lok Adalat will be organized on 10 July 2021. To make this successful, a meeting of the District Legal Services Authority was held under the chairmanship of Nodal Officer National Lok Adalat Prabhakar Rao. The nodal officer directed to issue notices and summons as far as possible for disposal of cases.
The nodal officer asked the judicial officers to dispose of maximum number of cases in the National Lok Adalat during the plan, which should be followed with strict COVID protocol.
FacebookTwitterLinkedinE-mail
.