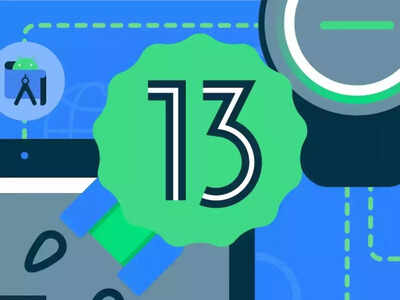 The freshly brewed operating system from Google — Android 13 — comes bearing a frothy cup of sweetness and a tinge of bitterness as well. It's a tough recipe to master but Google has been making it better to suit everyone's taste. to it.
That being said, the Android 13 isn't exactly a major overhaul —it's an improved and refined experience. The idea is to offer a better user experience and a more intuitive interface coupled with necessities. Here are the top 5 features Android phone users can look forward to:
Design that fits all
Android 12's Material You design was a major overhaul with more personalisations, dynamic colour themes and improved animations. Android 13's design takes things to the next step with auto-theming icons that adapt to the theme and wallpaper, extended colour palette that puts more controls in users' hands and smoother animations. Auto-theming icons, however, apply to supported apps only.
Privacy-focused photo picker
This one comes straight from iOS. The new photo picker is all about offering more privacy and control over photos an app can access. The photo picker now only lets apps access photos that you allow and not the entire photo library as before. It is also more visually polished and organised.
Audio goes high-definition
Audio quality was a major concern over Bluetooth audio playback. LE Audio and Low Complexity Communications Codec (LC3) solved that problem and Android 13 is onboard on that. Both LE Audio and LC3 codec support will come built into the operating system, giving users a better audio experience on their smartphones.
No more pesky notifications
One of the most important features that Android 13 has is the new notification permissions. Now, Apps have been seeking permissions for calls, contacts, cameras, etc. With Android 13, they will also have to ask permission to send push notifications as well.
Straight out of the Apple playbook
Fast pair is a feature that allows accessories like TWS earbuds to quickly pair with the Android smartphone. Fast pair comes built into Android 13 operating system which will make pairing faster and easier for users — something that iPhone users have been able to do for years.
FOLLOW US ON SOCIAL MEDIA
FacebookTwitterInstagramKOO APPYOUTUBE