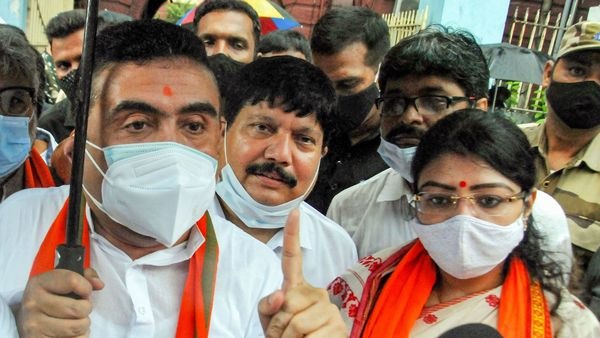 Soon after the notification on the pre-Kolkata election was issued, the BJP approached the High Court. Chief Justice Pankaj Srivastava got this attention on Thursday morning. According to sources, the Chief Justice asked him to come at 1 pm. It is necessary to clarify why the urgent hearing is being requested.
BJP's lawyers claimed that the State Election Commission had demanded that no action should be taken which would bring disrepute to the High Court. Although the commission has issued a notification for the pre-election in Kolkata, while the matter is being considered in the High Court. How can that be done? On the basis of that petition, the Chief Justice of the High Court said that this is not the right time to draw attention. He asked the lawyers of the BJP to come at one o'clock in the afternoon. According to sources, the lawyers of BJP are discussing whether the hearing of the vote pre case will be held soon or on next Monday.
The State Election Commission has announced pre-poll elections in Kolkata on Thursday morning. It is done as per morning custom. According to sources, the letter of the state government reached the commission this morning. Within minutes, the Calcutta pre-poll notice was issued. According to the notification, polling will be held in 144 wards of Kolkata on December 19 (Sunday). However, the notification was not announced as usual on the day of counting of votes. According to sources, December 1 is the last day for submission of nominations. There will be an investigation the next day. Nomination papers can be withdrawn till December 4. Counting of votes will take place on December 21. The entire process of voting has to be completed by December 22. Model code of conduct is going to come into force from today. The State Election Commission has called a press conference at 12 noon on Thursday. There will be detailed information.
,