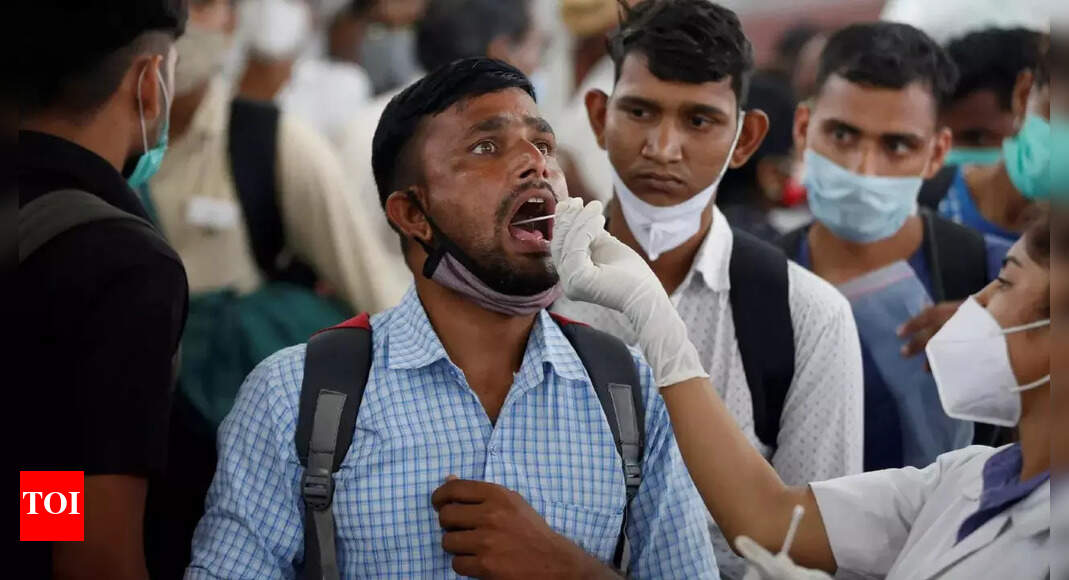 New Delhi: India recorded 10,549 new cases daily on Thursday
COVID-19
cases in the last 24 hours, pushing the country's tally to 3,45,55,431, the Union Health Ministry said.
The death toll due to Covid-19 rose to 4,67,468, with 488 people succumbing to the virus in the last 24 hours, a health ministry release said.
active case Has increased and now stands at 1,10,133. They are now less than 1% of the total positive cases in India.
daily increase in new coronavirus Infections have been below 20,000 for 49 consecutive days and less than 50,000 new cases have been reported daily for 152 consecutive days.
9,868. The country's recovery rate is 98.33 percent with recoveries in the last 24 hours. Total recoveries now stand at 3,39,77,830.
A total of 63.71 crore tests have been conducted so far for the detection of Kovid-19 in the country. While the daily positivity rate was recorded at 0.89%; Less than 2% for the last 53 days.
The weekly positivity rate is less than 1% for the last 12 days.
India's Covid-19 tally had crossed the 20 lakh mark on August 7, 2020, to 70 lakh on October 11. It crossed 90 lakh on 20 November and crossed one crore mark on 19 December.
India crossed the grim milestone of 20 million on 4 May and 30 million on 23 June.
Vaccination Update:
A total of 104.04 crore Kovid-19 vaccine doses have been given so far under the nationwide vaccination campaign.
,